Posted Today
Order in the next
7 hours & 19 minutes
for
next day delivery

01268 562 562
Office: Mon - Fri (9am - 5pm)
Trade Counter: Mon - Fri (9am - 5pm)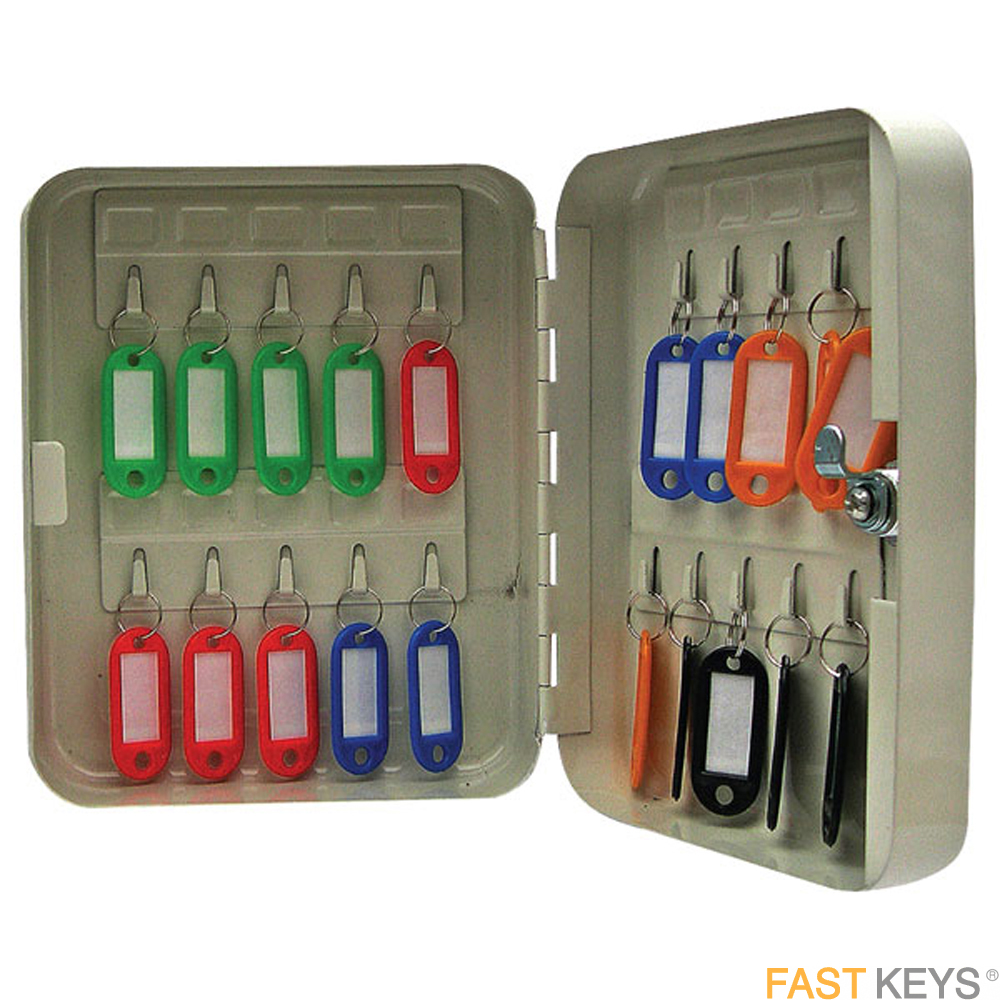 KC20 - 20 hook key cabinet
CATHEDRAL
Product Code: CATHKC20
£11.00
ex vat.
£13.20 inc vat.
Delivery
 Usually Same Day Dispatch
Details
Notes
• Powder coated 0.8mm steel construction,• Cylinder lock and 2 keys,• Supplied with coloured key fobs,• Self-adhesive numbers for hooks,• Holes for wall mounting,• Fixing kit included,• Suitable for home or office use
Specifications
Ext Dimension (h x w x d)
remaining for Next Working Day
Delivery on
Friday, December 10, 2021.