Posted Today
Order in the next
0 hours & 41 minutes
for
next day delivery

01268 562 562
Office: Mon - Fri (9am - 5pm)
Trade Counter: Mon - Fri (9am - 5pm) / Sat (9am - 1pm)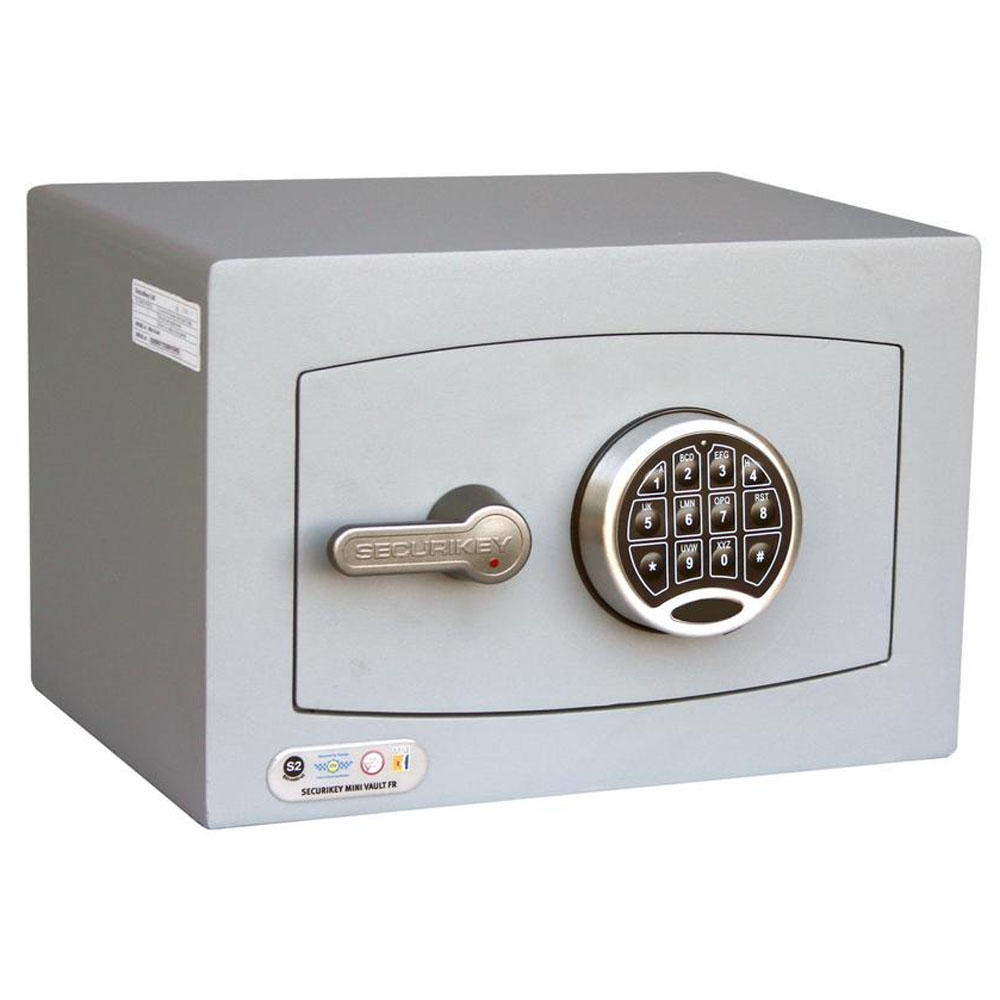 Securikey Mini Vault Gold FR S2, Mini Vault 0 FR, Electronic lock
SECURIKEY
Product Code: MINVAU09
£315.27
ex vat.
£378.32 inc vat.
Details
Notes
Combined body thickness of 6mm, and 8mm anti bludgeon door with 25mm hardened steel locking bolts
Available in 4 sizes
Choice of key or electric locking mechanisms. The electronic options offer changeable code, low power warning and LED indicators
All models include jewellery shelf and battery-operated motion sensitive light fixing bolts, batteries and operating instructions.
Specifications
Ext Dimension (h x w x d)
Int Dimension (h x w x d)